Chongqing paper product quality supervision and inspection station
Chongqing paper product quality supervision and inspection station is affiliated to Chongqing paper industry research and Design Institute Co., Ltd. It has a perfect management system and advanced laboratory, which provides an important support for the testing and research and development of AGM separator performance index.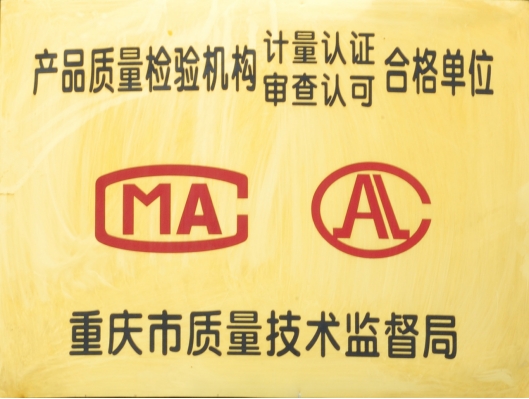 On August 14, 1983, with the approval of Chongqing Municipal Bureau of standards, Chongqing paper product quality supervision and inspection station was established in the former Sichuan Paper Industry Research Institute. In 1988, it passed the metrology certification and laboratory examination and approval for the first time, and obtained the qualification of legally authorized product quality inspection institution. It was entrusted by Chongqing Municipal Bureau of technical supervision to undertake the supervision and inspection task of paper product quality to the society, and also undertake the product inspection work entrusted by the society.

Established in 1993, the station is one of the professional metrological verification stations authorized by the Technical Supervision Bureau of the domestic paper industry, and is a national legal metrological verification institution.
This station is for the paper, packaging, printing, tobacco, building materials, daily chemical and other industries to carry out the verification of whiteness, color meter, color difference meter and special measuring instruments for paper and paperboard detection. Our business covers Southwest China, Guangxi, Jiangsu, Jiangxi, Anhui, Hebei and Hubei.
The metrological standards established by the station according to law include: chroma standard device; third class gauge block standard device; force value weight standard device; material testing machine verification device, a total of four sets; metrological standards include: digital standard dynamometer, third class standard gauge block, standard weight, special force value weight, standard whiteness plate, standard chroma plate, IGT special dynamometer, velocimeter, a total of 53 sets.
The authorized verification and calibration items of the station include: whiteness meter, color meter, color difference meter, reflectance photometer, reflectance meter, paper and paperboard tensile strength meter, quantitative meter, Shaw folding tester, air permeability meter, thickness meter, compression tester, MIT folding tester, carton compression tester, puncture strength meter, stiffness meter, softness meter and tear tester There are 32 items in total, including surface absorption weight meter, smoothness meter, bursting tester, IGT printability meter, smoothness meter, paper cutter, sampler, etc.